The Indian Premier League (IPL) has become a place of development for talent, showcasing some of the world's best players.
Certain players emerge above the rest in this highly competitive event, where franchises battle for supremacy, with their great skills, consistent performances, and immense worth to their respective teams.
There are several highest-rated players in IPL history. With their exceptional abilities, these players have made an everlasting impression on the league and enthralled spectators.
Shubman Gill
Shubman Gill, an Indian cricket player is the top-rated player in IPL 2023. He played 16 matches and obtain 325.5 points, which is huge. He made his IPL debut in 2018 with the Kolkata Knight Riders (KKR) and rapidly established himself as a future star of Indian cricket. He is now playing for Gujarat Titans and has done an outstanding job for the team in IPL 2023.
Gill has great fielding skills in addition to his hitting power, making him an important player in all aspects of the game. On countless instances, his agility, safe hands, and accurate throws have led to his team's success. Shubman Gill's IPL journey serves as an inspiration to young cricketers, demonstrating that skill, hard work, and determination can lead to great success.
Yashasvi Jaiswal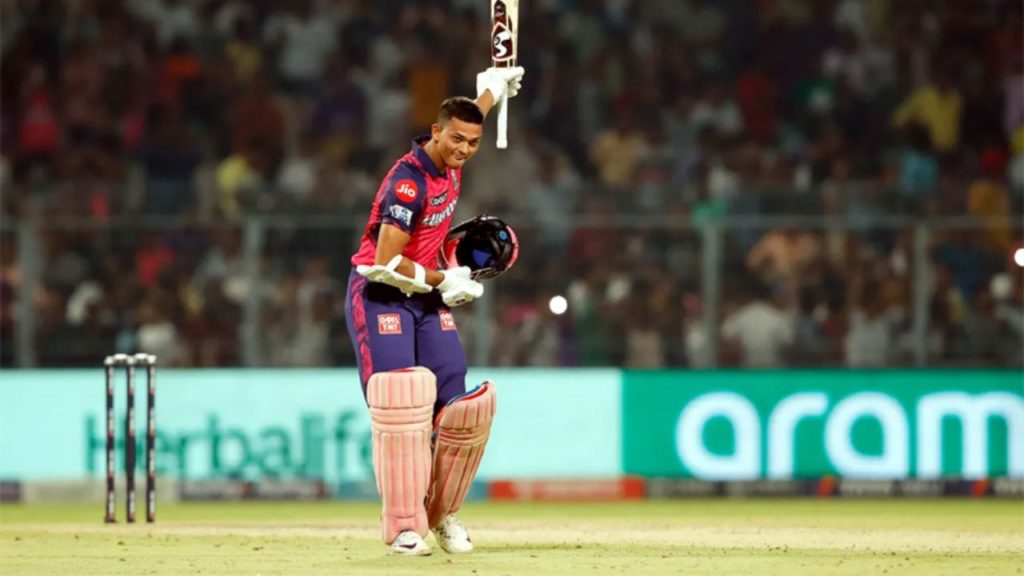 Yashasvi Jaiswal, a rising star in Indian cricket, has been making headlines with his extraordinary batting prowess and tremendous potential in the Indian Premier League (IPL). He played 14 matches and earn 320.5 points in IPL 2023. Jaiswal's batting style is distinguished by his beautiful strokeplay, impeccable timing, and diverse shot repertoire.
He is a left-handed opening batter with outstanding technique and maturity above his years. Jaiswal's IPL career began in 2020 when he joined the Rajasthan Royals (RR). Despite being a relatively unknown player, his remarkable accomplishments in domestic cricket rapidly drew the attention of cricket fans. The IPL gave him a chance to show off his skills at the top level of the game.
Rashid Khan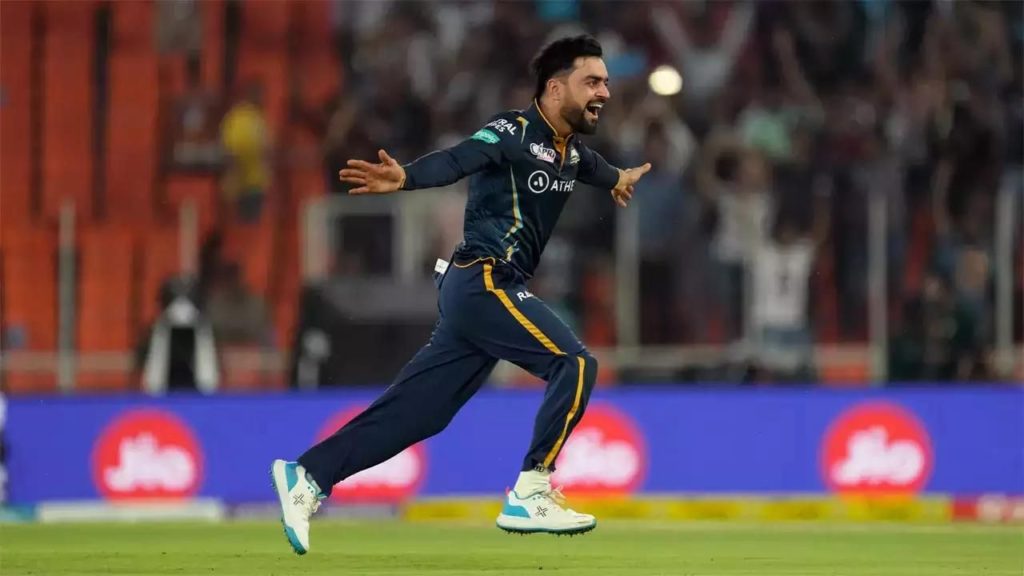 Rashid Khan made his IPL debut with the Sunrisers Hyderabad (SRH) in 2017 and soon established himself as one of the tournament's most sought-after bowlers. He is currently playing for the Gujarat Titans and has 320.5 points. He is now the third highest-rated player in the IPL 2023.
Rashid's bowling style is distinguished by his remarkable control, variations, and ability to fool batters with his deliveries. Rashid Khan's IPL performances have garnered him multiple trophies, including the prestigious "Player of the Match" and "Player of the Tournament" titles. His consistency and impact have made him one of the league's most renowned and feared bowlers.
Mohammed Shami
Mohammed Shami, an Indian fast bowler, has made an impression in the Indian Premier League (IPL) with his blistering pace, accurate bowling, and ability to generate movement off the pitch. He has played 16 matches and obtained 301 points.
Cameron Green
Cameron Green plays for Mumbai Indians and earns 298.5 points in IPL 2023. Green is a capable medium-fast right-arm bowler. He has good speed and the ability to swing the ball, making him a valuable asset with the ball in his hands.
Faf Du Plessis
Faf Du Plessis made his IPL debut with the Chennai Super Kings (CSK) in 2011 and instantly became a fan favorite due to his regular performances. He scored 283.5 points for RCB in IPl 2023. He played 14 matches in IPL 2023. Du Plessis' batting style is distinguished by his graceful strokeplay, sound technique, and ability to anchor innings.
Suryakumar Yadav
Suryakumar Yadav play for Mumbai Indians and participated in 16 matches. He got points 275.5 in IPL 2023. Yadav's batting style is distinguished by his aggressive attitude, superb timing, and ability to hit a variety of strokes. Yadav has been a steady performer for the franchise since making his debut in 2012.
He has a propensity for playing important knocks in high-pressure moments, frequently rescuing his team from perilous situations. His ability to increase the scoring rate and take on the best bowlers in the opposition has been critical to MI's success.
Axar Patel
Delhi Capitals' player Axar Patel has played 14 matches and earned points 266. He has become the 8th top-rated player in IPL 2023. Patel debuted in the IPL in 2013 and is known for his left-arm solid spin. He has been a consistent wicket-taker and a valuable asset in restricting opposition batsmen.
Devon Conway
Devon Conway is a player for Chennai Super Kings. In addition, he played 15 matches and got points 253.5. Conway made his IPL debut in 2021, bringing his distinct batting approach. Conway, a left-handed batsman, has a diverse set of strokes that combine traditional techniques with novel approaches.
Virat Kohli
Virat Kohli played for RCB. He participated in 14 matches and obtained point 251 in IPL 2023 which makes him the 10th highest rated player in this event. He has been a key member of the team since the IPL's beginning and has served as captain for multiple seasons. RCB has had some remarkable seasons under his leadership, and Kohli has powered the squad with his exceptional performances.